Child Purple and Black Striped Tights
Product Information
Our Purple and Black Striped Tights are a funky addition to casual outfits and costumes! With horizontal black and purple stripes, these opaque striped tights for kids put the "fun" in functional! Purple and Black Striped Tights are made of a poly-nylon blend. Small/Medium fits children up to 65lbs. Medium/Large fits children up to 85lbs.
Hand wash cold, line dry
Not for children under 3 years.
Reviews
This product has no reviews.
Size Chart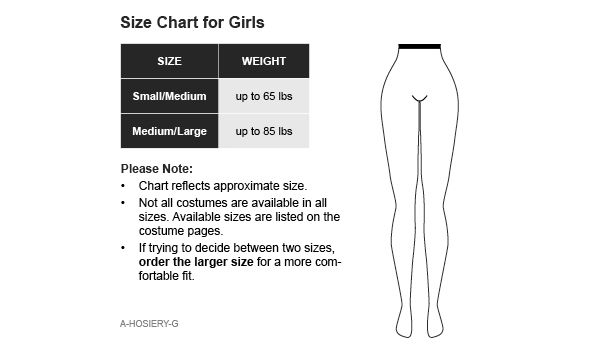 Thank You!
Your request to be notified was received. We'll be in touch shortly.
Sorry, we are having an unknown error. Please try again later.
X